Our Experienced Team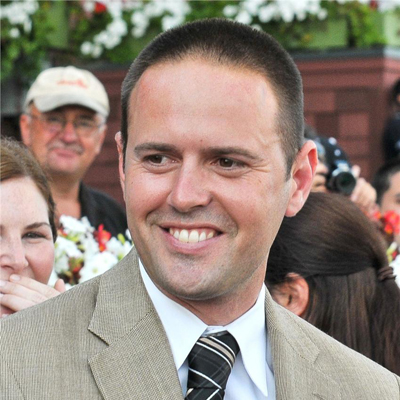 Chad Brown
Trainer
Born 1978 in Saratoga Springs, New York. While growing up in Mechanicville, N.Y., Brown frequently attended the summer meet at nearby Saratoga Race Course with his family. He got his first experience around horses during high school working with Standardbred trainer Paul Kelley at Saratoga Raceway. While he was a student at Cornell University, where he was headed toward a career as a veterinarian, Brown worked summers for Hall of Fame trainer Shug McGaughey. By the time he graduated from Cornell, Brown had decided that he would rather train horses and continued working for McGaughey. He took an internship with a veterinarian then accepted an opportunity to work for Hall of Fame trainer Bobby Frankel in 2002. Brown earned promotions in Frankel's high-profile operation and was handling a division when he decided to go out on his own in November 2007. Brown has had a meteoric rise to national prominence, winning with the first horse he started at Saratoga Race Course and his first Breeders' Cup starter, Maram, in 2008. In 2011, Brown earned his first Grade 1 victory, trained his first champion, Stacelita, winner of the Beverly D., and finished 16th nationally with $5.2 million in purse earnings.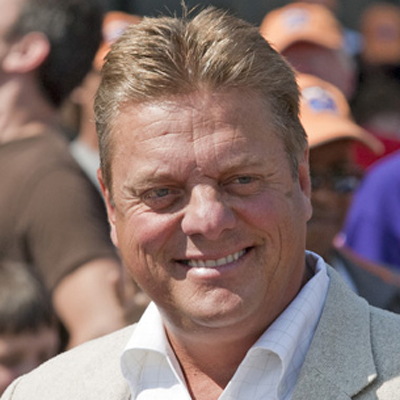 John Servis
Trainer
Servis has spent his life in racing and was at the top of the sport in 2004 when Smarty Jones came very close to winning the Triple Crown. Under Servis' direction, Smarty Jones won the Derby preps at Oaklawn Park in Arkansas and went on to win the Derby and the Preakness. The colt was on the lead in the stretch of the Belmont Stakes, but Birdstone caught and passed him as they approached the wire. Servis grew up a mile from Charles Town Racetrack in West Virginia, where his father, Joe, was a jockey, then a manager of the Jockeys' Guild and finally a state steward. Before taking out his training license in 1984, Servis worked on a horse farm, was a jockey agent and an assistant to trainer Mark Reid. Servis handled Smarty Jones for the late Philadelphia car dealer Roy Chapman. He introduced another prominent car dealer, Rick Porter, to the sport and trained for him until 2006. Porter has become a very successful owner, and his filly Havre de Grace was the Horse of the Year in 2011. Servis has trained more than 1,200 winners and earned more than $35 million in purse money in his career.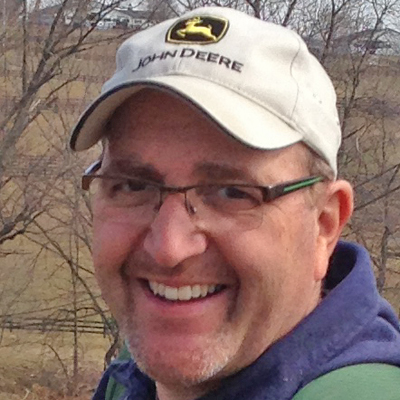 Bernard Houghton
Trainer
One of the leading trainers at Penn National, Bernie is the son of Ronnie and Betsie Houghton of Sylmar Farm where Vintage Thoroughbreds first bred and boarded our horses.